Historic Downtown Annapolis is the proud heart of our community, where our heritage is preserved and distinguished in a attractive, thriving business district, a place where the community and thousands of visitors alike come to vacation, live, work, dine, shop, learn, sail, retire, and explore the charm of a historically preserved town that just celebrated the 300th Anniversary of it's Charter.
The Downtown Annapolis Partnership is charged with enhancing, promoting and preserving the vitality of the Downtown area by implementing the National Main Street Program for the benefit of Annapolis businesses, residents and visitors.
The Downtown Annapolis Main Street Program will use the 4-point approach to revitalization – Organization, Promotion, Design, and Economic Restructuring as suggested by the National Program, to encourage reinvestments, preservation, and the enticement of businesses, customers, tourism, and area residents to the historic Downtown District.
Downtown Annapolis Partnership is a 501c3 non-profit organization.
To invest, give a donation or volunteer, contact:
Mary J. Giannini
Executive Director
Downtown Annapolis Partnership
Annapolis Arts District Coordinator
410-263-7940
mary@downtownannapolis.org
Mailing Address:
City of Annapolis
Department of Economic Affairs
160 Duke of Gloucester Street
Annapolis, MD 21401
Other Annapolis Websites

City of Annapolis website
Annapolis & Anne Arundel County Conference & Visitors Bureau
More Information about the Main Street Program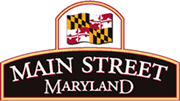 Main Street Maryland
Maryland Department of Housing and Community Development
Suite D
1201 W. Pratt Street
Baltimore, MD 21223
www.neighborhoodrevitalization.org
National Trust For Historic Preservation
Washington DC
www.preservationnation.org